Our favorite time of the year has finally come and the longest off-season, as it seems, in decades has come to an end! NBA is back!
For the past 5 seasons, NBA has been a monopolistic league with only a handful of teams being able to actually compete for a championship, and only a dozen could even be seen as somewhat of a threat.
The Western Conference finals in the last five years has only hosted five teams, with the Golden State dynasty coming out on top every single time. Houston Rockets are the only other team with multiple performances in the WCF in the second half of the last decade, with them also being only a bit shy of dethroning the Curry-led Golden State team in 2018. However, tides are completely different! A huge chunk of the NBA's elite players are playing in the Western Conference in teams better all-around than the Warriors' team. Clippers, Nuggets, Lakers, Rockets, Warriors and even Utah Jazz have their case in contending for the WCF!
Western Conference
Los Angeles Clippers
Denver Nuggets
Los Angeles Lakers
Houston Rockets
Golden State Warriors
Utah Jazz
Portland Trailblazers
Sacramento Kings
Dallas Mavericks
San Antonio Spurs
New Orleans Pelicans
Memphis Grizzlies
Oklahoma City Thunder
Phoenix Suns
Minnesota Timberwolves
Eastern Conference
As far as the Eastern Conference is concerned, its landscape has shifted dramatically after the departure of "The King" leaving the East in the hands of the next generation of stars, predominately Giannis Antetokoumpo and Joel Embiid. Yes, the East was won by the Raptors this past season, but it seemed like an experiment which happened in the right place at the right time, since Milwaukee needed a 'down-to-earthing' experience, whilst Philadelphia was a shot away from beating the eventual champion even though its star players in Simmons and Embiid did not play nearly as expected. Milwaukee seems like a team to beat currently, but 76ers with Al Horford and Josh Richardson might just be enough for them to make the first final since Allen Iverson's MVP season!
Milwaukee Bucks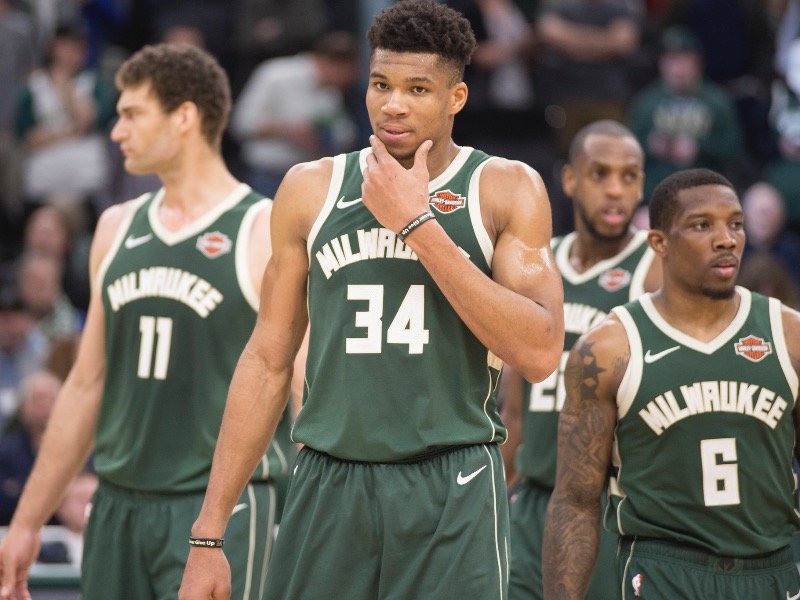 Philadelphia 76ers
Indiana Pacers
Toronto Raptors
Boston Celtics
Detroit Pistons
Brooklyn Nets
Miami Heat
Orlando Magic
Chicago Bulls
Atlanta Hawks
Washington Wizards
Cleveland Cavaliers
New York Knicks
Charlotte Hornets